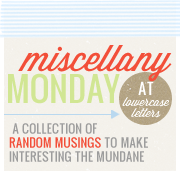 1. It is wayyy too early to be blogging. What am I thinking?
2. I have my very first med-surg test tomorrow. I am F.R.E.A.K.I.N.G. O.U.T. I studied for about 5 hours last night and I've got a good chunk of the afternoon and evening devoted to studying tonight. Oh, help me.
3. God's mercies are new every morning! I, for one, am so thankful for that!
4. On Friday, I went with my friend Erin to pick up her new baby puppy! She got him from the same lady I got Marley at! (if you're looking for a yorkiepoo, visit Nancy! She's the best!) And actually Marley and Cooper are half brothers! They share the same daddy!
Here's Marley...
And here's Cooper! What do you think?? I think they look like twins ;) Ha!
5. It's starting to get cooler here :) The leaves have started falling off the tree--but I'm not sure if that's because fall is actually right around the corner, or if they are just dead from the heat and lack of water...??
*This is not what it looks like outside my house...but it's a nice thought, right?!
6. That's all she wrote, folks. I have 15 minutes before I have to leave for class and I've still got to dry my hair! Hope you all have a wonderful Monday :)